Welcometo the world's finest organization of glassworkers for creating custom hot glass!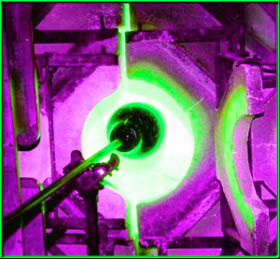 "How, When, and Where" you want it ... Worldwide!
You now have an "Affordable" alternative supporting all ranges of consumers for your exclusive hot glass needs whether it's blown, fused, slumped, cast or free hand-formed.
We offer custom original glass art gallery quality works, virtual production replications (non-art), to traditional hot glass fabrications. Our leading experience and innovative talents have fortuned ourselves working with several of the world's most popular art glass masters, and now we are available directly to you.
We will customize each glass piece to meet your individual needs. Your conceptual desires or specific requirements will be only limited to your imagination and needs. We can create your project in an endless variety of shapes, colors, textures, patterns, designs and glass types of every size, scale or scope...
Please view our portfolio samples by clicking below on the areas that interest you.